:::
<!#--所有資料+cate tab --> <!#--detail-->
Introducing AMPA Show Online Services an Integral Part in the Global Automotive World
Online Date: 2020/07/16
Modify Date: 2020/09/26
A series of online services designed to connect auto parts buyers with wide range of suppliers have been launched.
TAITRA, the organizer behind the AMPA show, has planned Online Sourcing Meetings, Online New Product Launch, and an AMPA Webinar session. In addition, an online 2D exhibition will run alongside the AMPA this October, allowing buyers make orders easier than ever.
During quarantine time, reduced automobile usage has led to faster depreciation of auto parts. According to Research and Markets, the global automotive aftermarket expects a 4% growth. Also, with many countries on track to ban gasoline vehicles, electric vehicles will begin to take over the automotive market. To cater to this transformation, AMPA 2020 will incorporate the latest industry trend: A.C.E.S (Autonomous, Connected, Electric, Shared).
The Online New Product Launch invites 10 startups and manufacturers to present the newest electric vehicle charger, telematics technology, automotive lighting, brake kits, anti-fog shield, and much more.
The Online Sourcing Meetings, which has conducted 50 sessions, also receives positive feedbacks from over 20 buyers from 8 countries.
Also, Aftermarket Intel editor Mark Phillips shared his thoughts and opportunities on the current US aftermarket in the AMPA Webinar.
The AMPA 2020 will take place October 21-24 at Nangang Exhibition Center, Hall 2, with the AMPA 2021 immediately following next April 15-18 at Nangang Exhibition Center, Halls 1 and 2. Those interested in getting a sneak preview of the show can head to the following online services:
AMPA website: www.ampa-in-one.com.tw
Online New Products Launch: https://youtu.be/5qY1SCpu7LQ
AMPA webinar: https://youtu.be/MY9j9rcLBEc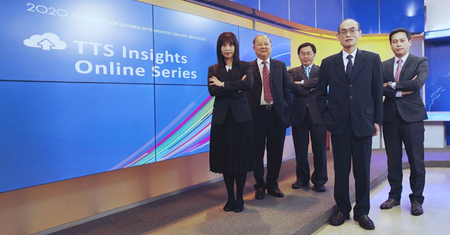 The Webinars brought industry experts together to discuss the challenges and opportunities during the COVID-19 pandemic.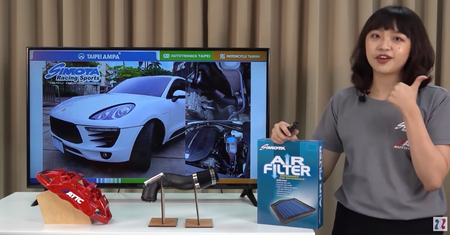 The Online New Product Launch brought 10 automotive startups and manufacturers to introduce their latest products.