:::
Product Info.
Online Date: 2019/01/22
Modify Date: 2019/01/22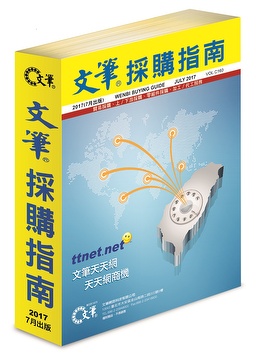 TRADE YELLOW PAGES
Taipei Nangang Exhibition Center, Hall 2 (TaiNEX 2) P0323a
Product Model:2017.07
Description
Description
Quality Suppliers from: Mainland China, Hong Kong, Taiwan
For those who are in search of quality suppliers, this is an informativeand researched sourcing guide to find price-competitive products.
All the suppliers are export-ready in this industry-specific publication.