:::
Product Info.
Online Date: 2018/09/04
Modify Date: 2019/12/02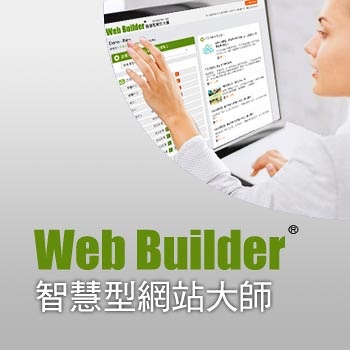 Web Builder
Taipei Nangang Exhibition Center, Hall 2 (TaiNEX 2) P0232
Product Model:
Description
Description
Web Builder gives you the ability to build, launch and manage your website online in just minutes! It incorporates everything you could possibly want on your website in one place. From hundreds of top quality templates that fit your business to multilingual capabilities to B2B features to online marketing - we have what you need for your website.
You can update your website online, by logging into the WebAdmin. WebAdmin makes it very easy to update your website, whenever and as often as you'd like.
Launched Year
Launched Year
2001
Other Products Offered by This Company