:::
Product Info.
Online Date: 2014/12/11
Modify Date: 2019/09/26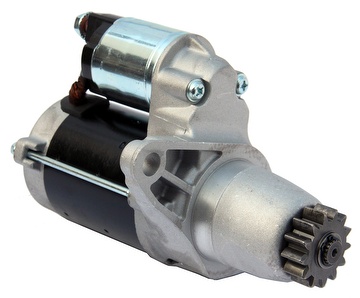 Starter Toyota Camry 2.4/3.0L
Taipei Nangang Exhibition Center, Hall 2 (TaiNEX 2) Q0120
Product Model:OEM#_ 17825, 228000-9901, 28100-0A010, 28100-0H060, 28100-20020, 28100-28041, 428000-1840
Description
Description
DAH KEE offers a comprehensive range of high-quality Starter Motors for commercial Toyota vehicles. Whether for gasoline or diesel engines, the outstanding features are the high degree of reliability and performance coupled with a long working life. The innovative design principle makes Starter Motors light and compact for TOYOTA CAMRY 2.4/3.0L 2002-2005 to easier installation in smaller spaces. This is the result of intensive development work aimed at continually improving our starters.
Specification
Specification
DK No.: 17825
Mtg.: NIPPON DENSO
Volt: 12
KW: 1.6
Teeth: 13
Type: PMGR
S ND PMGR 1.6KW 12V
Other Products Offered by This Company